I am the love you share.
I am with you always.
For 20 years Billie Scelza stood side by side both her sisters, teaching well-being programs to youth in schools, shelters and family centers throughout at-risk communities. Billie's way of life reflected all the goodness and love of humanity. Even when teaching, she wore her heart exposed with a willingness to be open, to share, to laugh and to love. Billie's mission as a teacher was to empower youths' internal strength, to feel confidence and have self-acceptance; things we all may struggle with at times in our lives. She was truly wonderful at it and the kids loved their time with her. You just felt better in her presence.
To hold Billie close and create support for her teaching legacy of inspiring youth to become their best self, her sister Patricia Jones and PS I Love You Foundation, ask that we come together to support programs that do just this...empower youth to feel good about themselves, feel love and believe they can accomplish great things.
Support Billie's passion for kids by donating to
PS I Love Billie Legacy Benefactors' Circle
Giving Love: $20,000
Giving Hearts: $10,000
Giving Hands: $5,000
Giving Smiles: $1,000
GIVING OPEN:
Supports a school for two years (or supports 2 schools)
Supports a school for a year
Supports a program for 3 junior high grade levels
Adopt a child for Day At The Beach and for one program
Choose your amount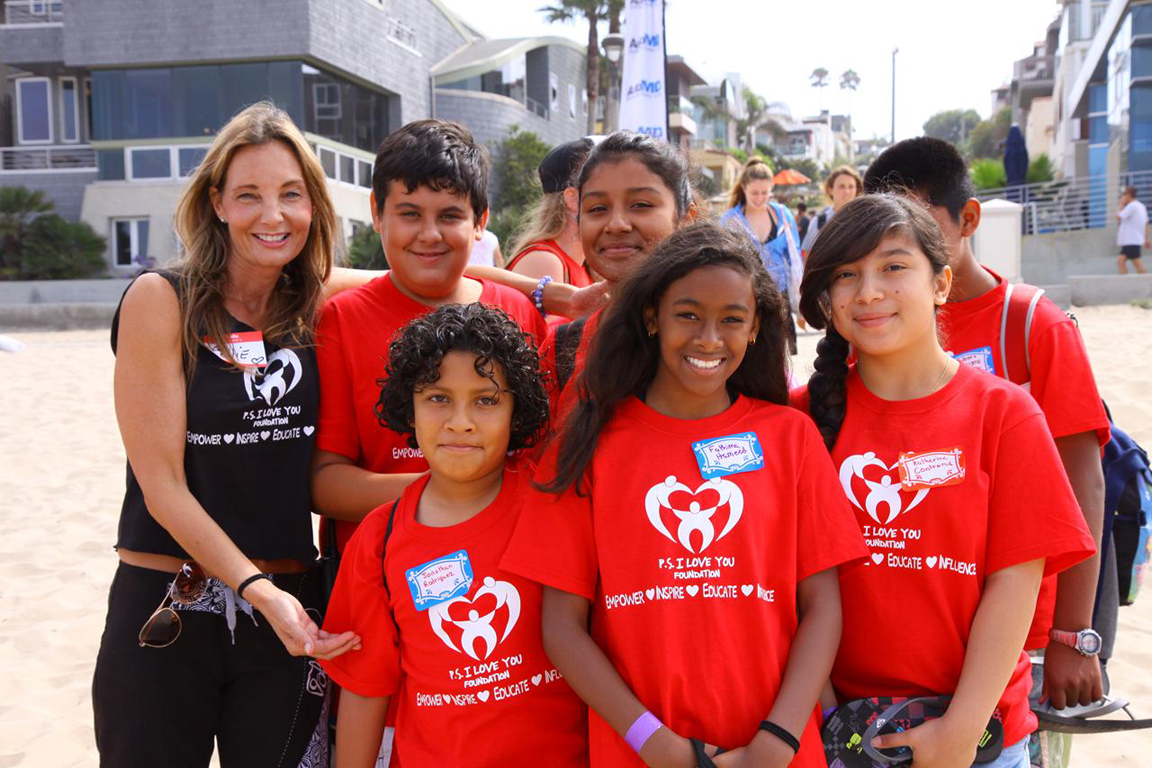 Billie's Backpack Program